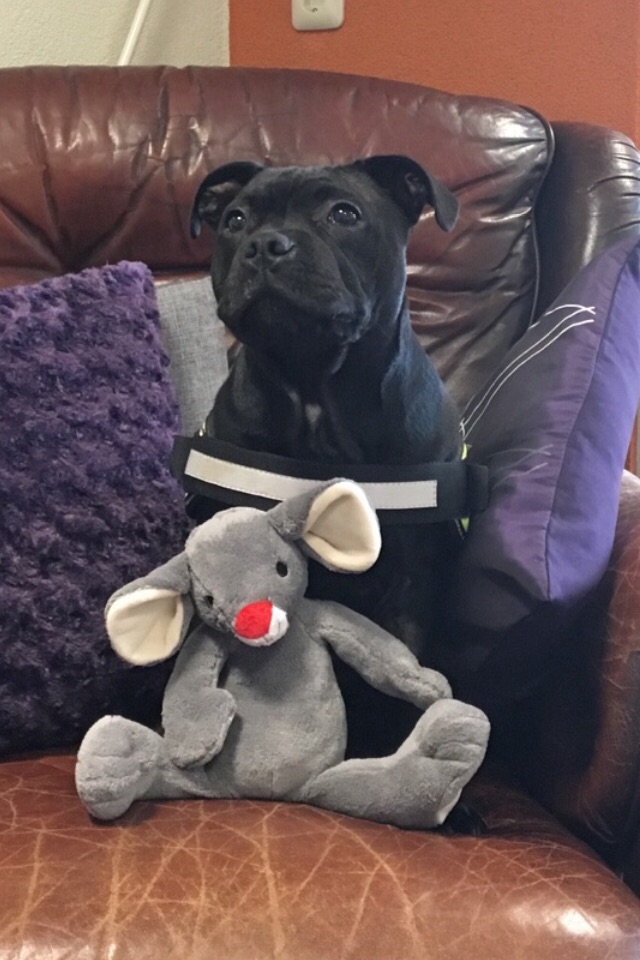 Hi my name is Spike. I'm the family dog at the residence of PD3T (Terry). I was born on July 24th 2015. So i'm now 7 year 10 months 5 days 17 hours and 2 minutes ( 409 weeks ) old.
Today (January 6th 2016), i received my first certificate. I passed the puppy training, hell it was cold..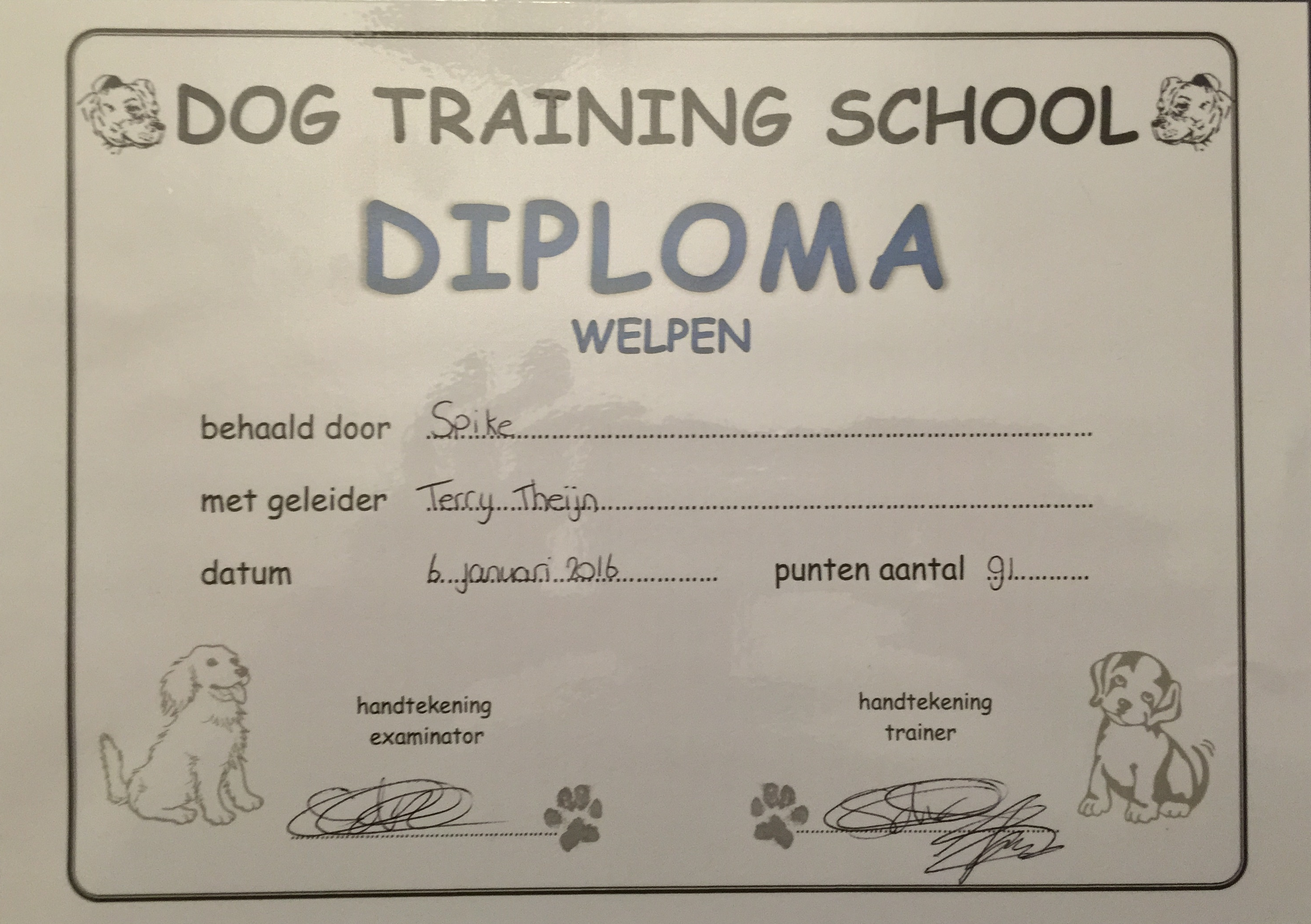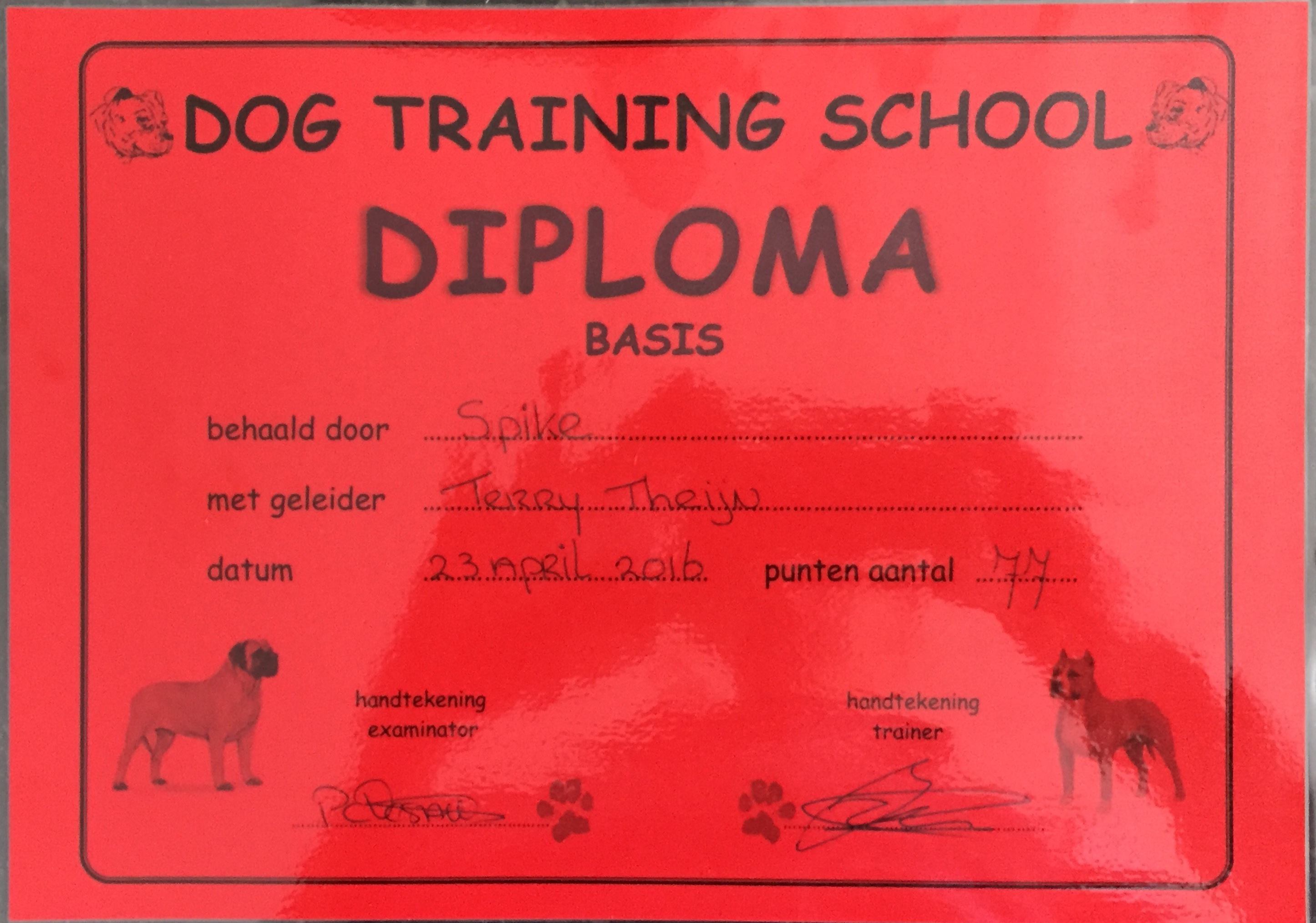 Yes it's time, without any knowledge of an upcoming exam me and my owner where invited to take my basic exam on April 23th 2016. Yippie i passed it ;).
Oktober 26th 2016, today we were prepared to take another exam. And the result is shown. I really decent score and i had some fun in taking the exam. A few points my boss needs to pay attention on but i did perfect ;)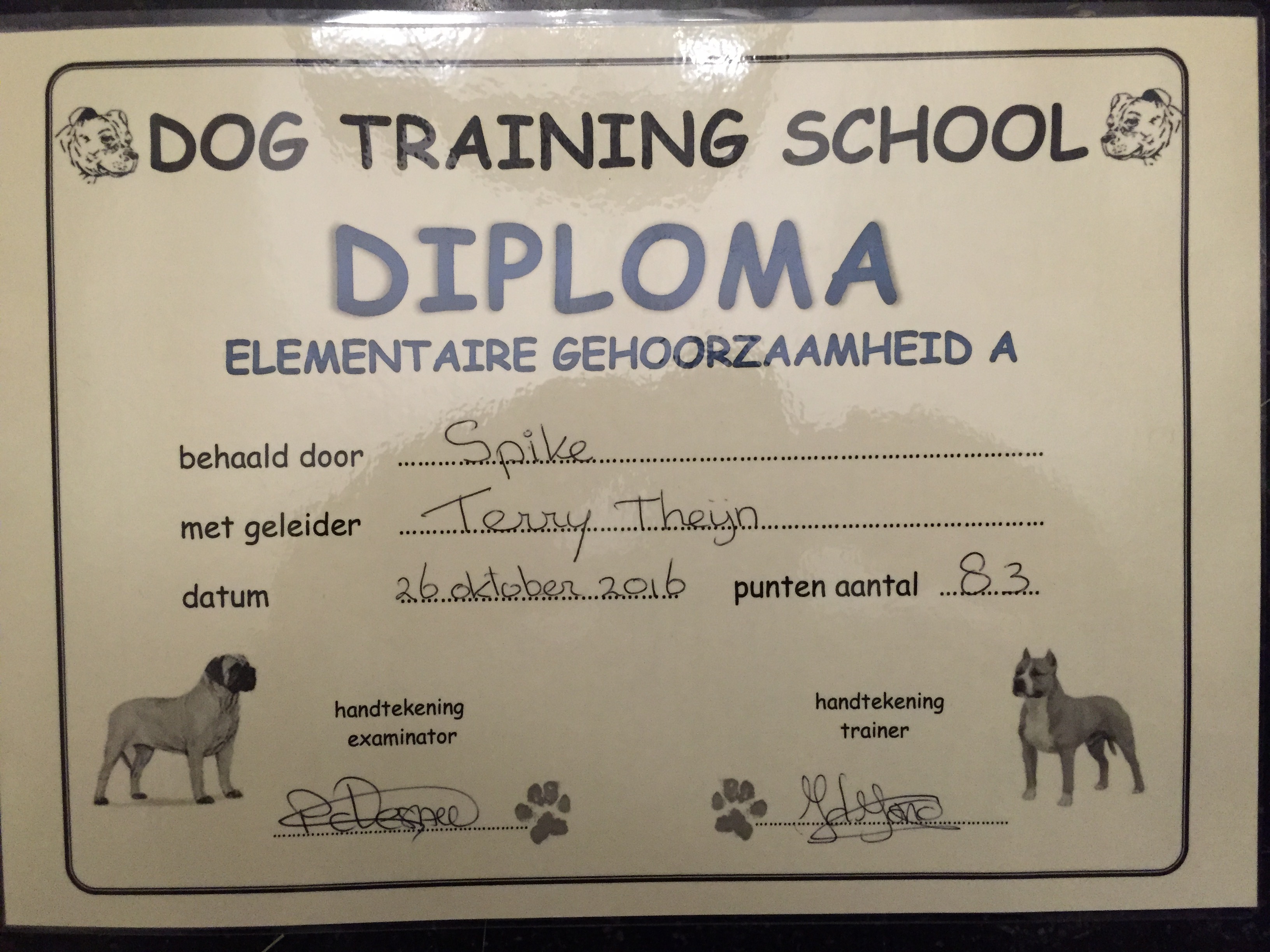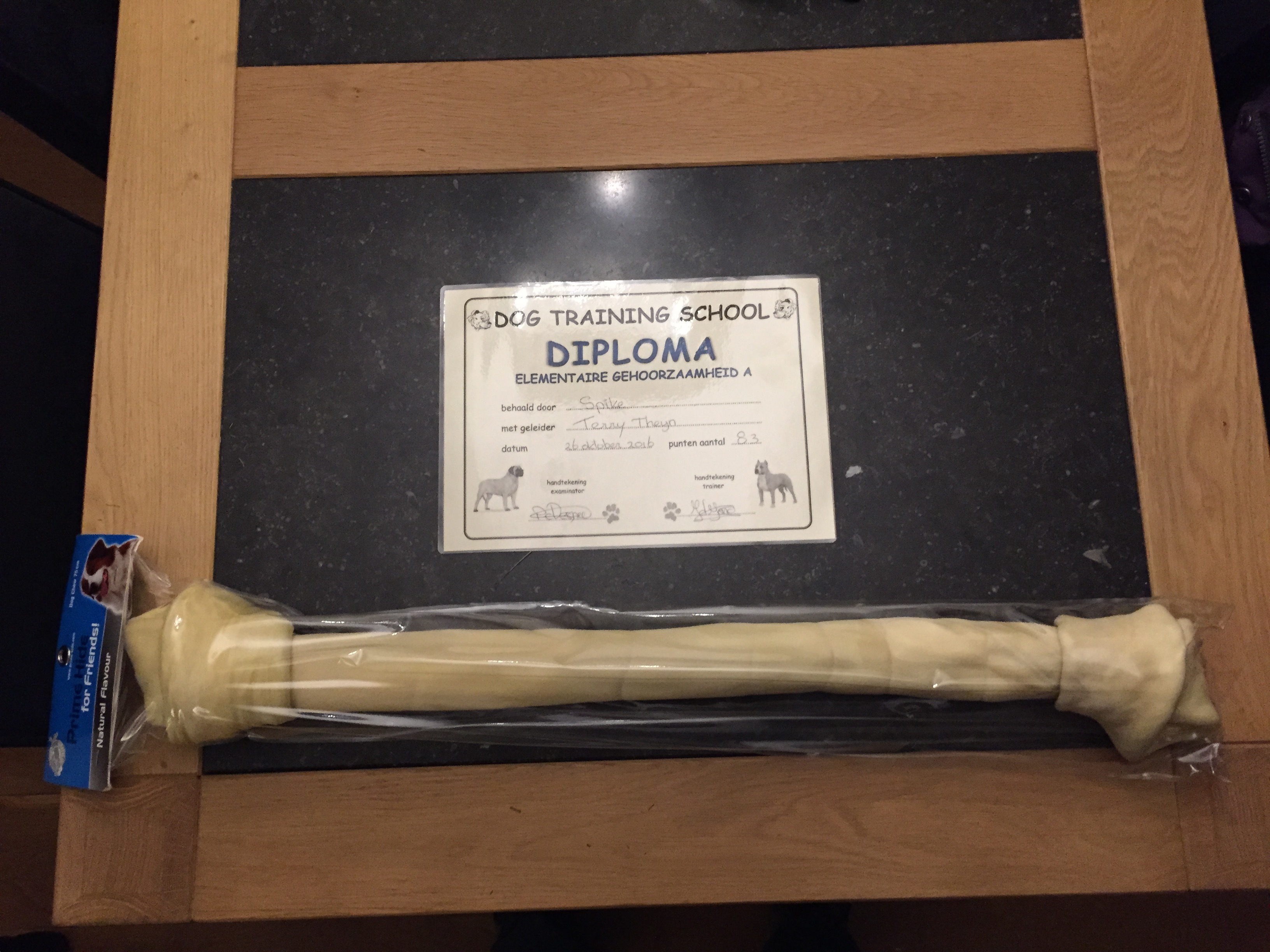 Oktober 26th 2016, at home bossy had a nice present to celebrate.
Bossy..... May i, may i ...... Damn so hard to sit straight... and wait....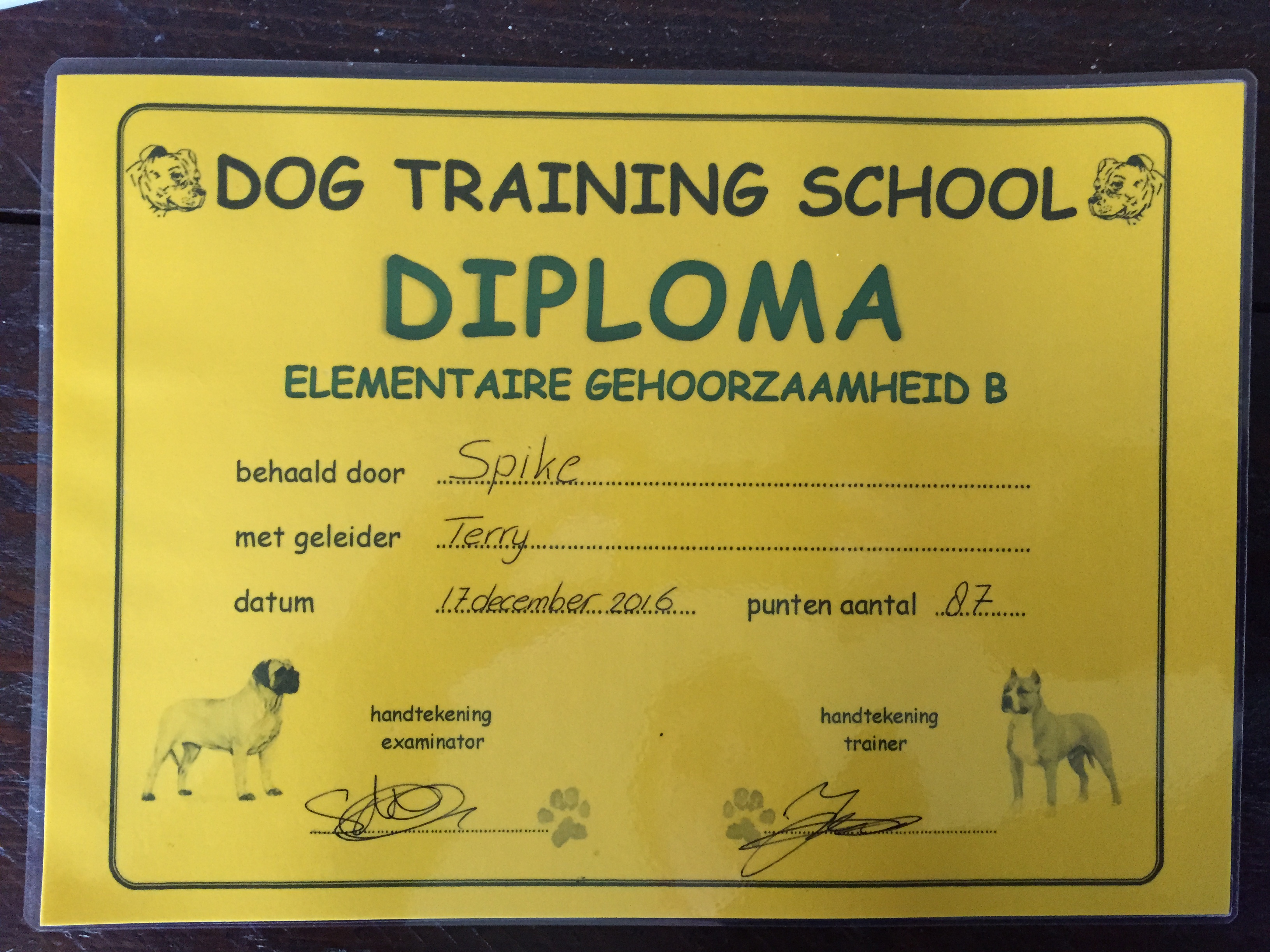 17 December 2016, today we were prepared to take another exam... Although, i had some issue with my brain.. As my bossy says: "He has ADHD, ADD and some kind of meat in his ears". The kind of meat is called frikandellen which basicly means he's deaf. Then we were called upon to enter the training area and the exam started. Somehow the boss has the same problem as always. He can't seem to get my attention but i'm doing fine as always. And indeed after the exam i passed it again ofcourse but bossy got the same comment as always, he needs to pay more attention. All the points we lost in the scoring were not my fault ;) But at least we did it again.